For those of us that don't own vans and have families that probably don't want to share their personal space with a muddy, awkwardly-shaped bike while on a car journey, the only practical option to transport bicycles is one of the many different types of cycle carrier.
Rear-mounted racks have a few advantages – they're dead easy to attach a bike to and they don't have too much of an impact on fuel consumption or cause too much extra wind noise. But they're generally more expensive than roof-mounted racks and are a lot heavier.
Even a 'compact' version of a leading-brand towbar-mounted cycle carrier weighs about 60 kilos, which is admittedly very sturdy but you're going to be doing some grunting and complaining when you put it on or take it off.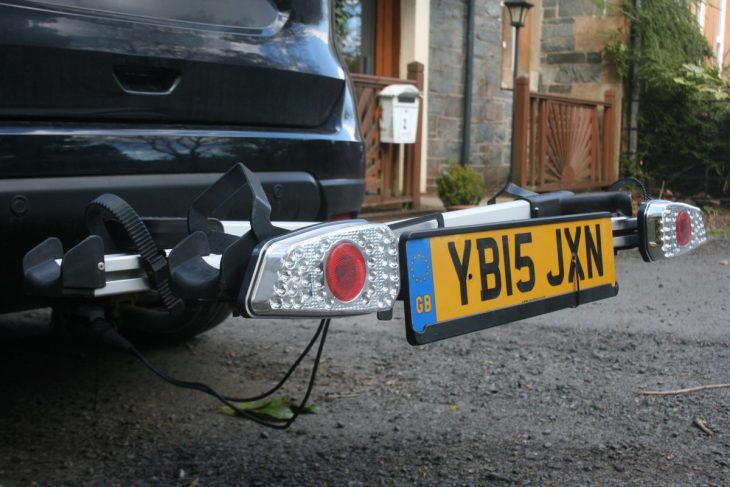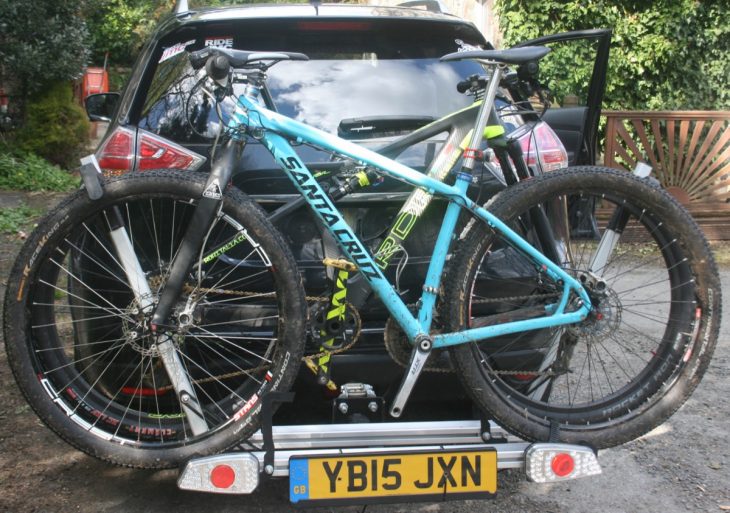 This Auxtail rack on the other hand weighs just 13kg and is available as a flange towball-mounted version, a 'swan neck' towbar type or a type specifically for the Nissan Qashquai (Craig Broadbent, the chap that designed the Auxtail used to work for Nissan). The one tested here is the flange towball-mounted version.
The rack doesn't actually fit ON the towball. You have to take the towball flange off (it's normally attached to the rest of the towbar with two large bolts) and then fit the Auxtail mounting plate, sandwiched between the towbar and the flange.
Once you've done that (admittedly you might need to take it to someone with a very large spanner who knows what they're doing) you can fit the assembled rack to the mounting plate, check the spring-loaded retaining pin has clicked into place and connect the electrics for the LED-equipped lighting board.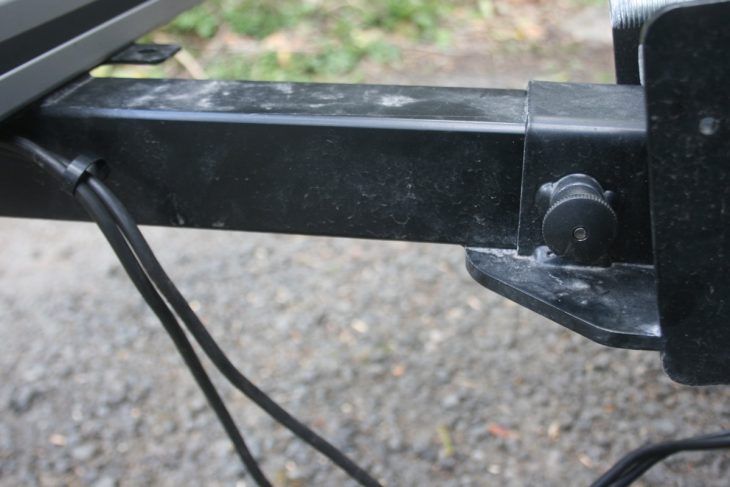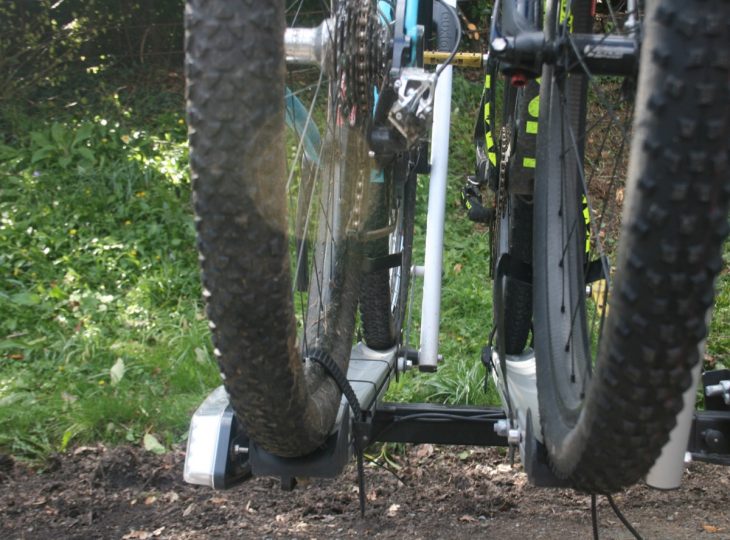 Out of the box, the rack needed to be assembled but once I'd worked out that the instructions were for both versions of the rack it was a straightforward job, needing no special tools.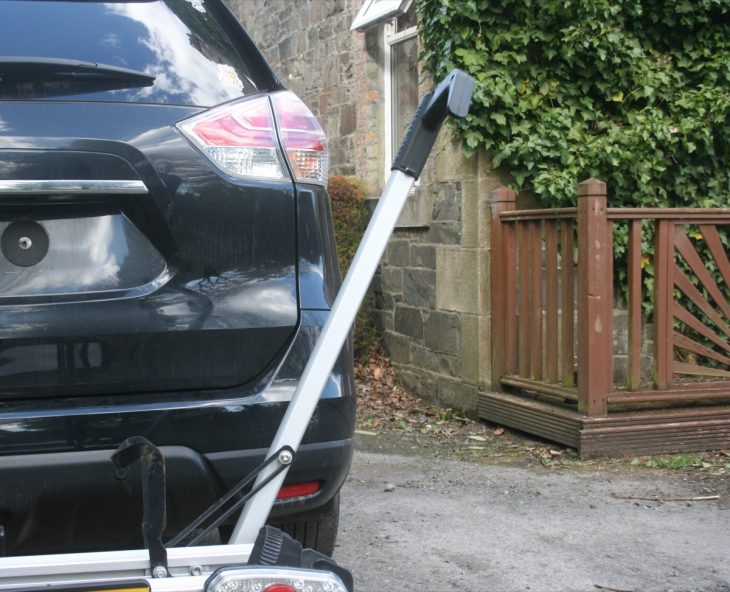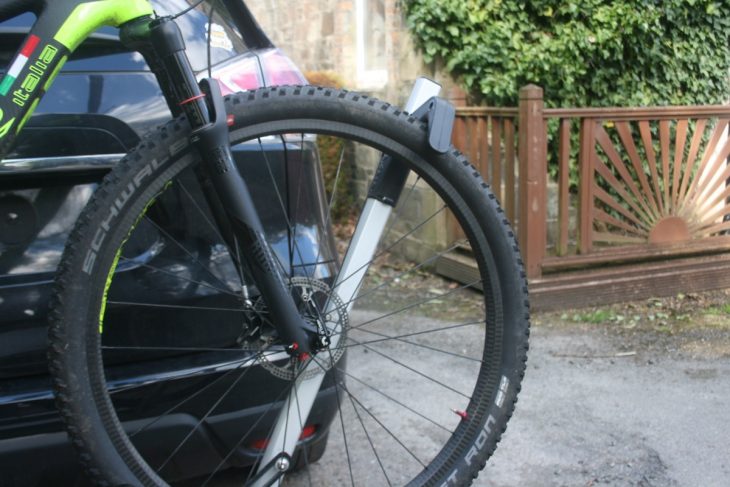 It's an aluminium and steel rack consisting of a box-section main 'beam' onto which two bike carriers are attached. The carriers each have a pivoting arm and a steel guide to secure the front wheel, meaning that there's no need for the frame to be clamped. Good news for carbon frame owners and those of us who have a thing about scratching paintwork. The rear wheel is secured with a simple ratcheted strap.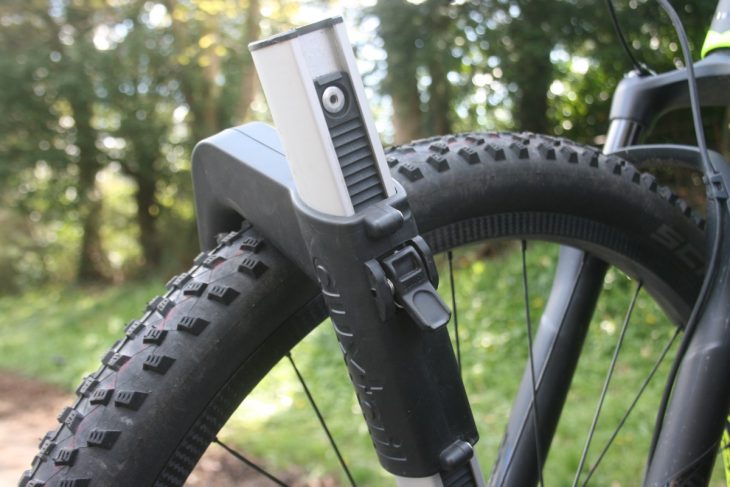 ["Source-timesofindia"]